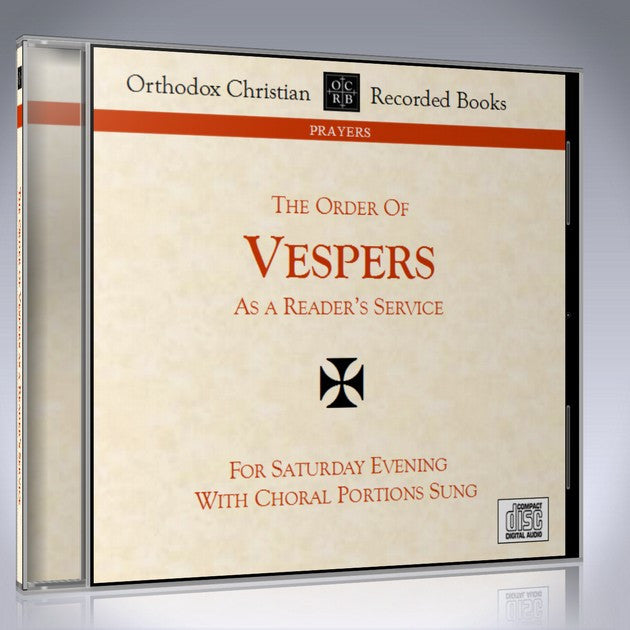 Vespers as a Reader's Service - MP3 Download
This recording of vespers is designed for those who are unable to be in church for the vigil on Saturday evening, whether due to illness, young children, distance, or travel. It is not a performance, but rather an aid to prayer. The hymns are beautifully sung in four-part harmony by the Saint Alexander Nevsky Church Ensemble.
The recording is of vespers as a reader's service (i.e., served when no priest is available) for Saturday evening. The order is taken primarily from The Reader's Service Horologion published on www.SaintJonah.org.
All stichera and troparia are from the Octoechos. Select Tone 3 or Tone 4. It is our hope to release one version per week, for the tone of the coming Sunday, until all eight tones are available.
Approx. 27 minutes each.
Click below to listen to a sample clip:
Download instructions: Upon purchasing this product you will have the option to download the files immediately from the confirmation page, by clicking "Download my purchase". You will also receive an e-mail with a link to your download.
If you like our products, please do not share files or make copies for friends; instead, encourage others to purchase our reasonably-priced productions. OCRB is small enough that file sharing will seriously hurt the company and could quickly put us out of business. Thank you!