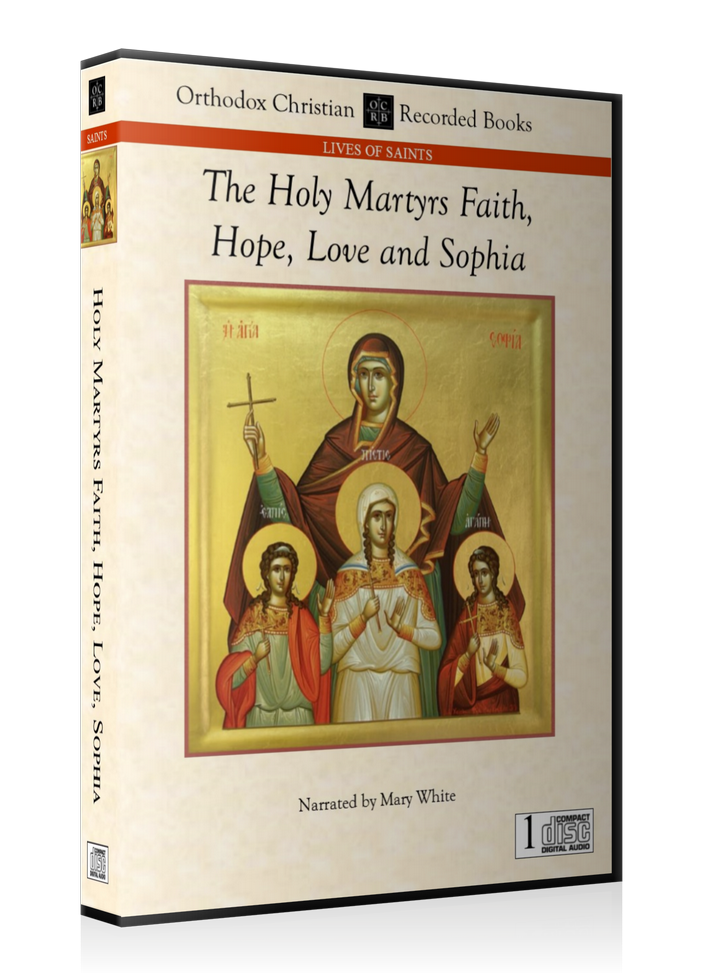 The Passion of the Holy Martyrs Faith, Hope, and Love, and Their Mother Sophia -- MP3 Download
A virtuous Roman lady, Sophia, and her three daughters, Faith, Hope, and Love, aged between nine and twelve, faced torture and death for Christ's sake, during the reign of the emperor Hadrian, who reigned from AD 117 to AD 138. Saint Demetrius of Rostov's account of their sufferings features the eloquent and joyous exhortations of the mother to her daughters, to endure tortures for the sake of an eternal reward.
29 minutes.
This vintage audiobook is a Legacy Recording from our archives. It was recorded on older equipment to different standards, and it contains various imperfections.