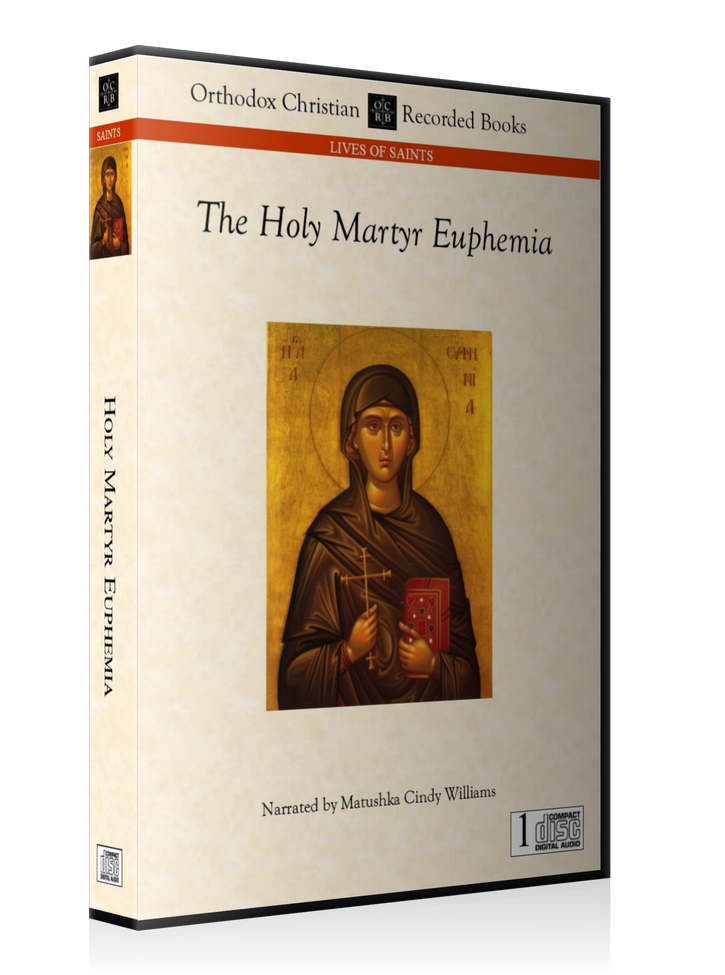 The Passion of the Holy Great-martyr Euphemia
Euphemia suffered during the persecution of Diocletian, for refusing to worship the Greek god Ares. Unmoved by both flattery and threats, she clung boldly and eloquently to her Christian faith, and underwent many tortures before being killed by wild beasts.
21 minutes.
This vintage audiobook is a Legacy Recording from our archives. It was recorded on older equipment to different standards, and it contains various imperfections.