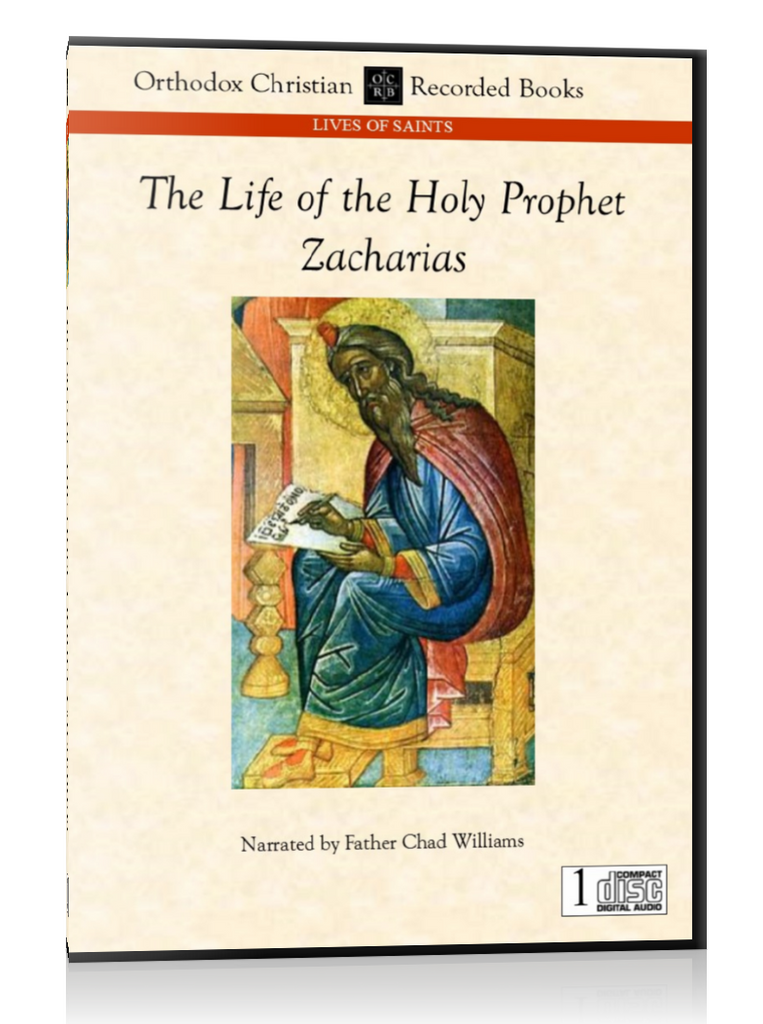 The Life of the Holy Prophet Zacharias -- MP3 Download
Zacharias, the father of John the Baptist, is mentioned early in the Gospel of Luke. Later, Jesus mentions how he was murdered between the altar and the temple. Saint Demetrius of Rostov tells more about the story of Zacharias's life. 
14 minutes. Available as MP3 Download only.
This vintage audiobook is a Legacy Recording from our archives. It was recorded on older equipment to different standards, and it contains various imperfections.