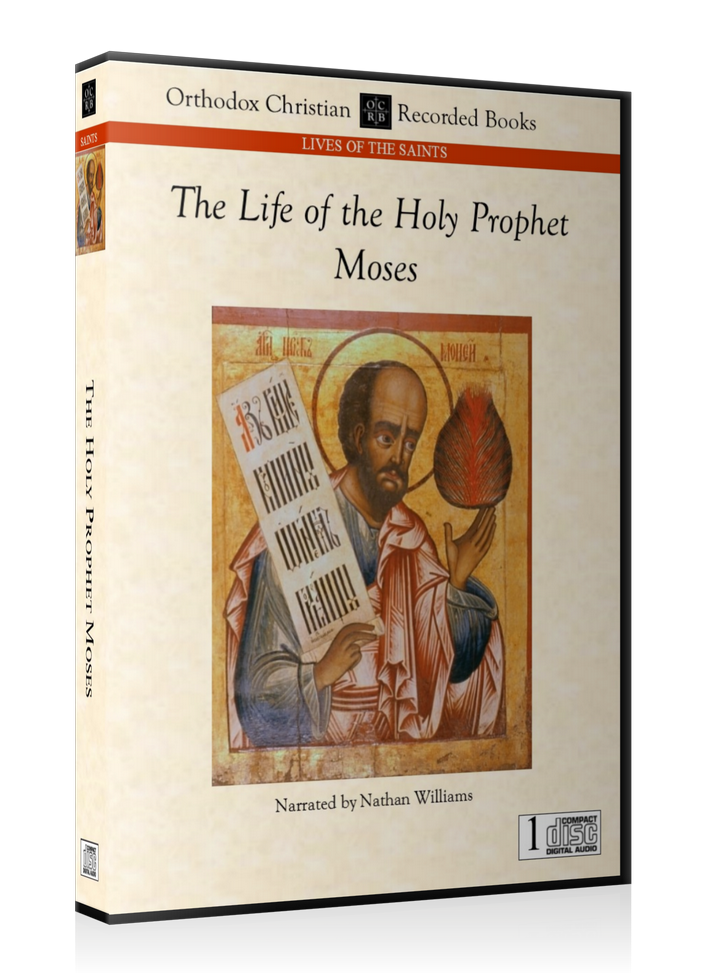 The Life of the Holy Prophet Moses, the God-Seer -- MP3 Download
Moses was one of the greatest holy prophets of the Bible, who saw God in the Burning Bush, led the Hebrew people out of Egypt, parted the Red Sea, wrote the early books of the Bible, and gave the Hebrews their law. His life, as we know of it from the Bible and the Church's traditions, is here retold by Saint Demetrius of Rostov.
21 minutes.
This vintage audiobook is a Legacy Recording from our archives. It was recorded on older equipment to different standards, and it contains various imperfections.