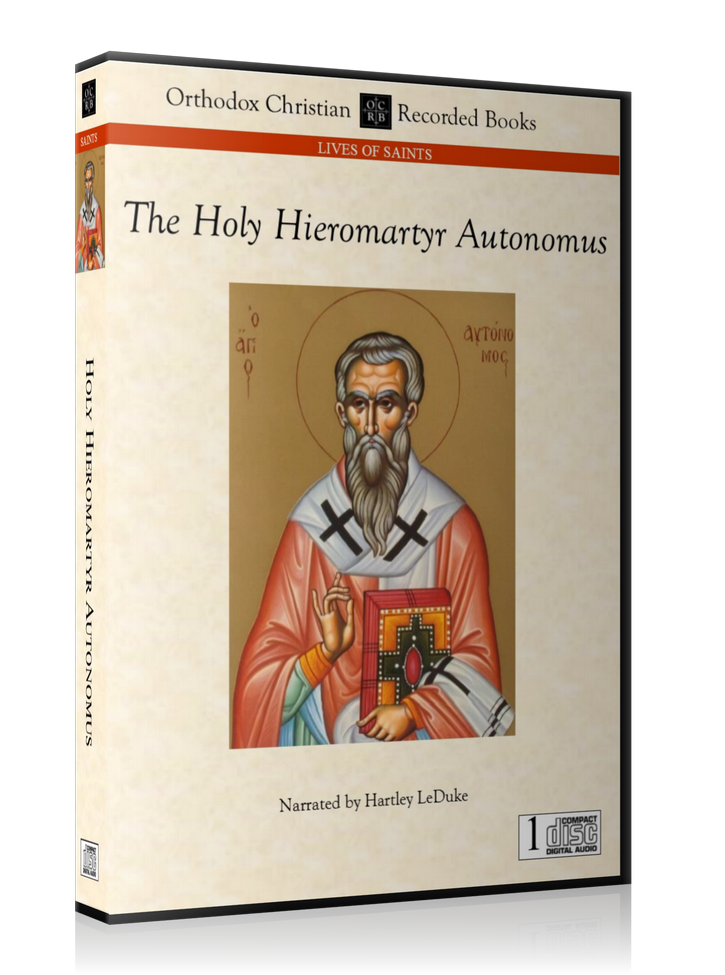 The Life and Passion of the Holy Hieromartyr Autonomus -- MP3 Download
Autonomus preached the Gospel fearlessly during the persecution of the emperor Diocletian, and baptized many. His preaching provoked the pagans to kill him in the sanctuary. Later, on two occasions, it was revealed to noblemen that they ought to build a chapel over Saint Autonomus's relics, which were a source of miracles of healing.
11 minutes.
This vintage audiobook is a Legacy Recording from our archives. It was recorded on older equipment to different standards, and it contains various imperfections.