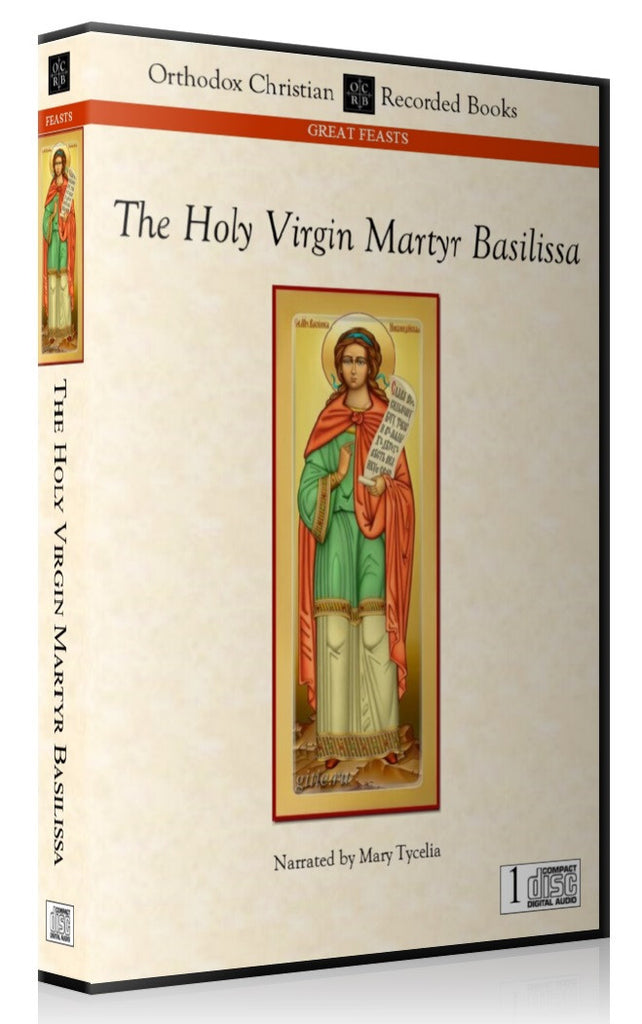 The Holy Virgin Martyr Basilissa -- MP3 Download
Saint Basilissa, a young woman in Nicomedia during the persecution of Diocletian, was tortured for her Christian faith, but succeeded in converting her pagan persecutor, a Roman governor, to Christianity.
6 minutes.
This vintage audiobook is a Legacy Recording from our archives. It was recorded on older equipment to different standards, and it contains various imperfections.