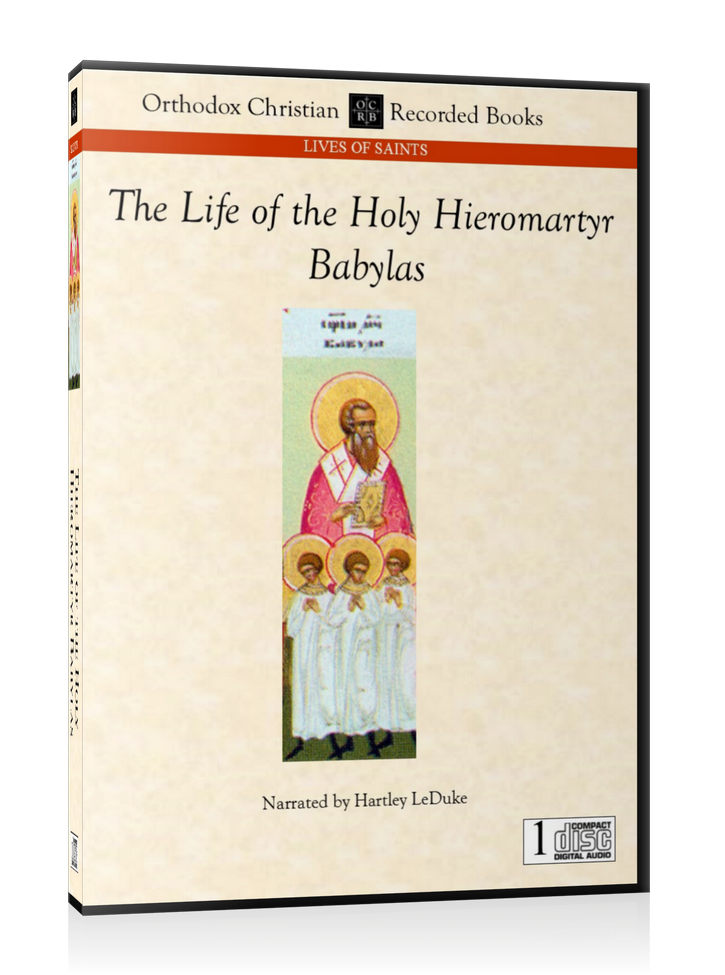 The Holy Hieromartyr Babylas -- MP3 Download
Saint Babylas was a bishop of Antioch in the 3rd century AD, at the time of a persecution by the Roman emperor Numerian. He defied the emperor in defense of the church, and suffered martyrdom, along with three young men who had been committed to his care by their pious mother. The story features Babylas's wise speeches, and the touching loyalty of the three youths to their spiritual father.
25 minutes.
This vintage audiobook is a Legacy Recording from our archives. It was recorded on older equipment to different standards, and it contains various imperfections.