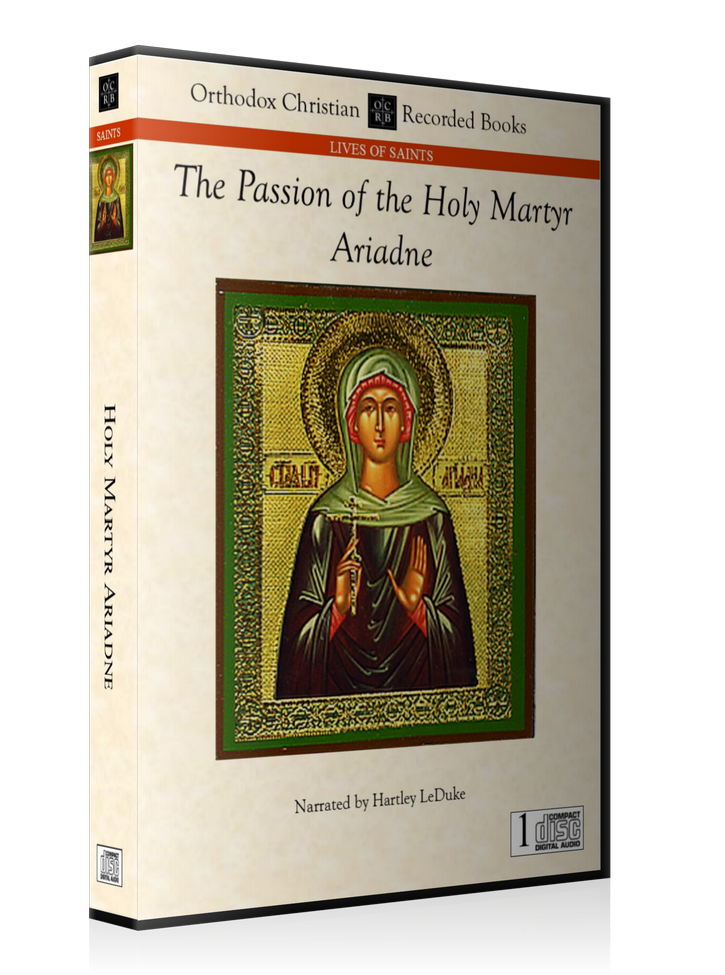 The Passion of the Holy Martyr Ariadne
Ariadne, a Christian slave, was commanded by her pagan master to worship idols, but she refused. Pursued by her master, she once prayed and was enabled miraculously to take refuge inside a rock.
2 minutes.
This vintage audiobook is a Legacy Recording from our archives. It was recorded on older equipment to different standards, and it contains various imperfections.