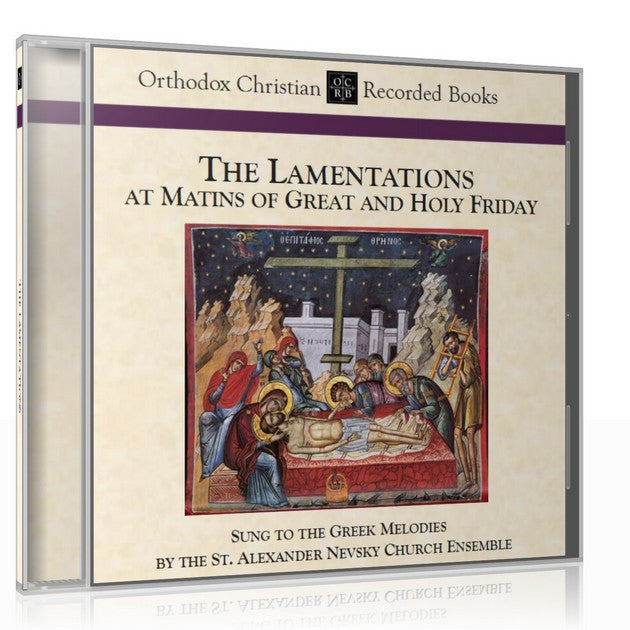 The Lamentations - MP3 Download
The Lamentations are sung at Matins of Holy and Great Friday before the tomb, or epitaphios -- an large icon of the body of Christ laid out for burial, placed in the middle of the church and surrounded with flowers. The entire 18th kathisma of the Psalter is read, and at each verse hymns are sung, full of sorrow over the death of Christ, yet with a latent joy at His coming resurrection.
This recording was made at St. Alexander Nevsky Church in Richmond, Maine, by the St. Alexander Nevsky Church Ensemble, with the kathisma read by our founder, Archpriest Chad Williams. The Lamentations are sung to the exquisitely beautiful Greek melodies.
MP3 download. 75 minutes.
Click below to hear a sample clip:
Upon purchasing this product you will have the option to download the files immediately from the confirmation page, by clicking "Download my purchase". You will also receive an e-mail with a link to your download.
If you like our products, please do not share files or make copies for friends; instead, encourage others to purchase our reasonably-priced productions. OCRB is small enough that file sharing will seriously hurt the company and could quickly put us out of business. Thank you!