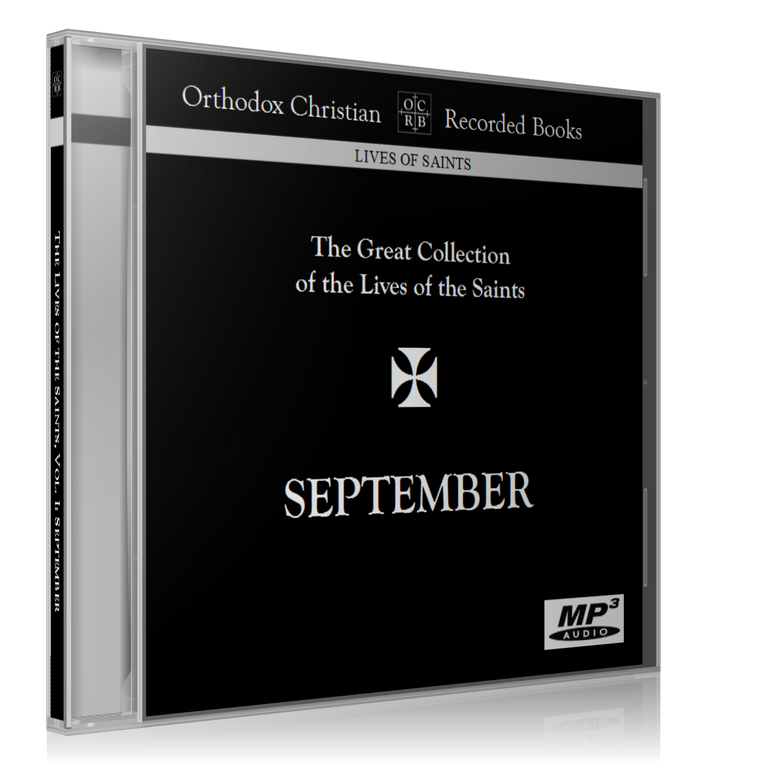 Great Collection of the Lives of the Saints – September
Hear the lives of the Holy Prophet Moses, the Apostle John, of the Holy Protomartyr and Equal-to-the-Apostles Thecla, a homily on The Nativity of the Mother of God, and more than 50 other lives and homilies corresponding to each day of the month of September as commemorated by the Orthodox Church.
Excellent for listening in the home, the car, or in a church gathering.
Available in MP3 format on one (1) MP3 CD, or as an album of multiple CDs.
More than 16 hours (original text is nearly 500 pages) of Lives, homilies, and explanations.
Includes a printed Table of Contents and Index to the Lives in a seperate booklet.
This first volume of St. Demetrius' compilation of the Lives of the Saints was first translated into English by Fr. Thomas Maretta, and the printed edition published by
Chrysostom Press
in 1995.
Click to hear a sample clip (from the life of David the Robber)