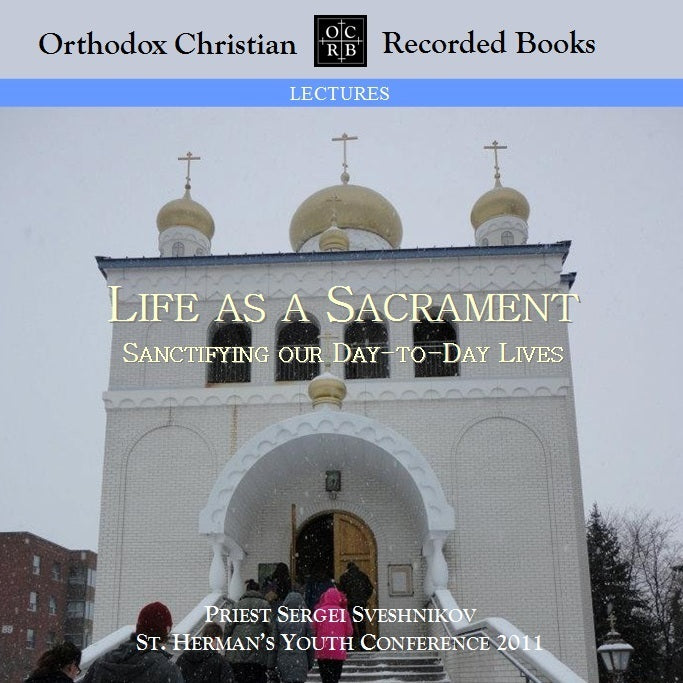 Life as a Sacrament
Fr. Sergei presents the sacraments not as a narrow list of rituals, but as the mutual action of God and man, manifest in numerous aspects of our daily lives, both inside and outside the church building.  This lecture suggests a model for an integrated Christian life, in which we strive for sanctification in every facet of our lives. 
55 minutes with Q&A. Choose MP3 Download (available to download immediately) or Compact Disc from the drop-down menu above.
Click to hear a sample clip:
About the speaker
Father Sergei Sveshnikov is the Rector of the Holy New Martyrs and Confessors of Russia Parish in Mulino, OR. He has studied at the Ulyanovsk Branch of the Moscow State University in Russia, Holy Trinity Seminary in Jordanville, NY, and Portland State University in Oregon. He holds Master's degrees in applied theology and divinity from Marylhurst University in Oregon.