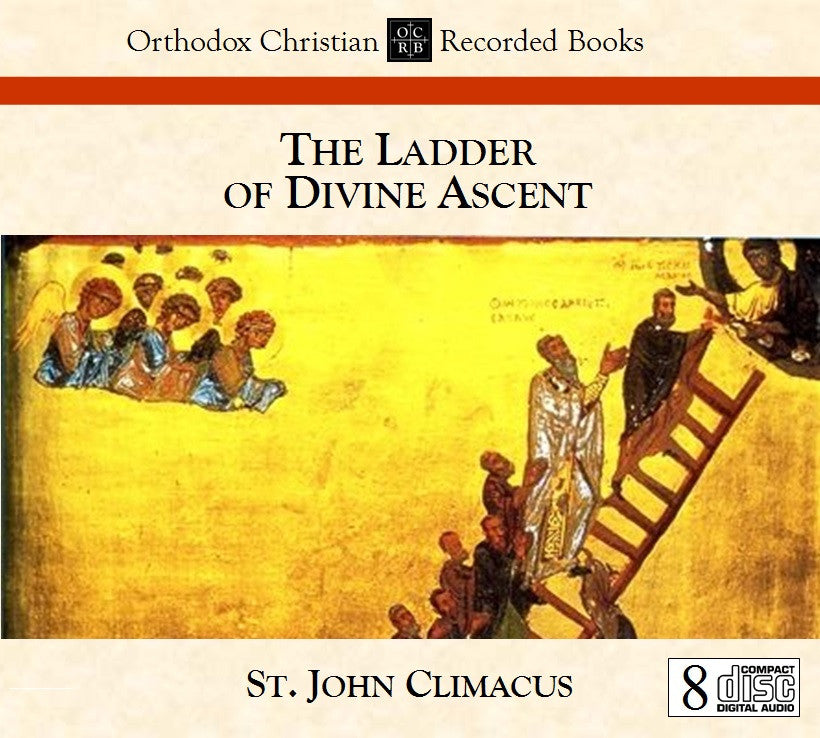 Ladder of Divine Ascent
"Ascend, brothers, ascend" – such was the call of St. John Climacus, a 7th century ascetic and abbot of St. Catherine's Monastery at the foot of Mt. Sinai in Egypt. A master of the art of spiritual warfare, he envisioned the ascent to heaven as a ladder of virtues attained and sins conquered. And at the entreaties of his monastic brethren he committed this ladder to writing, in the form of thirty chapters, or "steps," each dedicated to acquiring a particular virtue or conquering a specific sin. 

Now available for the first time as an unabridged audio book, in the familiar English translation by Holy Transfiguration Monastery, The Ladder of Divine Ascent is a refreshing spring from which you will return to drink again and again. 
This vintage audiobook is a Legacy Recording from our archives. It was recorded on older equipment to different standards, and it contains various imperfections.
Over 8 hours of audio. Above, choose  MP3 Download  (available for download immediately), or  8-CD album.
Click to hear a sample clip (from the chapter on "Insensibility")