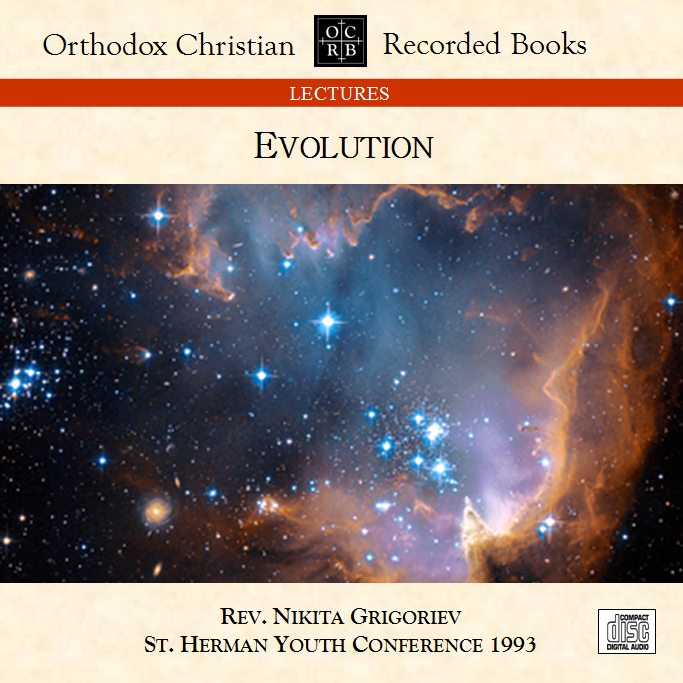 Evolution
In this popular lecture from St. Herman Youth Conference 1993, Rev. Nikita Grigoriev discusses the worldview that produced the concept of evolution, contrasting the philosophical and theological flaws and implications of evolutionary thinking with the Orthodox Christian worldview, and helping the listener to trace evolutionary thinking from its origins to its logical conclusion.
49 minutes. Choose MP3 Download (available to download immediately) or Compact Disc from the drop-down menu above.
This vintage audiobook is a Legacy Recording from our archives. It was recorded on older equipment to different standards, and it contains various imperfections.