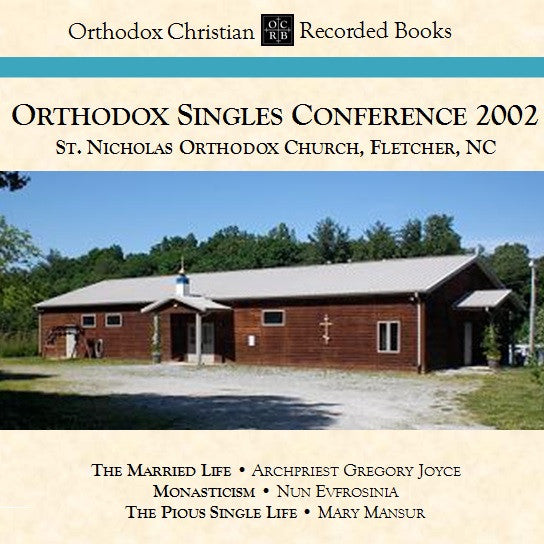 Orthodox Singles Conference 2002: Lectures on Marriage, Monasticism, and the Single Life
This collection of three excellent lectures, given at an Orthodox singles conference held in 2002 in Fletcher, NC, addresses the following topics:
The true meaning and goal of Orthodox Christian marriage;

Monasticism as a truly viable option to be considered;

Living a God-oriented life while single.
The speakers:
Archpriest Gregory Joyce is rector of St. Vladimir Orthodox Church in Dexter, MI.
Nun Evfrosinia resides at Lesna Convent in Etrepagne, France.
Mary Mansur is the editor of Orthodox America and lives in Richfield Springs, NY.
Click below to hear a sample clip: